Conference Venue
Conference Venue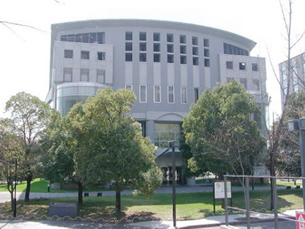 ISMQC2010 will be held at convention center in the Suita campus, one of the main areas of Osaka University. Osaka University is one of the leading universities in Japan, which has 11 faculties/schools, 15 graduate schools, 5 research institutes, 28 facilities affiliated with the faculties/schools, graduate schools or research institutes, libraries with three branches, two hospitals, 20 campus-wide and 3 nationwide joint-use facilities.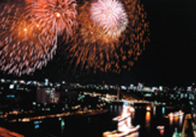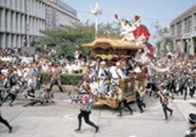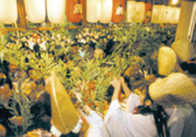 Osaka Prefecture, located at the approximate center of Japan, has a population of 8.8 million, making it the third most populous prefecture after Tokyo and Kanagawa prefectures. Reaching Osaka is easy from Kansai International Airport (KIX), which provides direct services to 68 cities in 27 countries throughout the world. The airport, which acts as an Asian hub, and serves a large number of flights to the Asia-Pacific region, is conveniently located within 30 minutes by trains of downtown Osaka.
Having been the center of economic and cultural development for many centuries, Osaka has many traditional and modern sightseeing attractions. One of Osaka's greatest advantages is its proximity to the many sites that are scattering through the cities of Kyoto, Nara, Kobe and Wakayama, some no more than 30 minutes away.("Osaka Mice Guide, Osaka Convention and Tourism Bureau")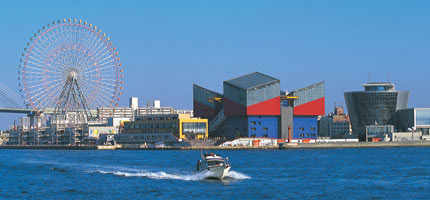 Since the old days, Osaka has been called "kuidaore," literally meaning "bringing ruin upon oneself by extravagance in food," and known for its food culture. This is not only due to Osaka's proximity to the sea and mountains, which makes all kinds of ingredients easily available, but also because various products were easily brought to Osaka from remote areas on ships via the calm Seto Inland Sea. Today, cuisine from around the world is enjoyed here; restaurants reputed for both fine taste and attractive prices line the streets downtown in the entertainment quarters.
Okonomiyaki
A Japanese-style pancake made using a batter of flour, water, and egg with shredded cabbage, meat or squid, grilled on a hot plate and topped with special sauce and mayonnaise.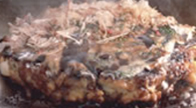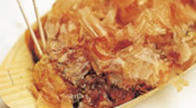 Takoyaki
Round dumplings made by pouring batter made of flour, water, and egg into a griddle with hemispheric indentations and adding bits of chopped octopus, scallion and other ingredients.
Hako-zushi
Sushi made by placing slices of shrimp or fish and vinegared rice into a wooden box, pressing, and cutting it into bite-size pieces.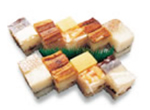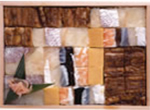 Kitsune-udon
Wheat flour noodle served with "age", which is red-brown deep-fried, thinly sliced Tofu, in hot soup made from "kombu", a kind of dried kelp, and seasoned with soysauce, etc.